High technology custom-made
Elad designs, develops, and implements highly technological, innovative, secure and energy saving electronic equipment for its customers. Elad's R&D laboratories can be found at "Parco Scientifico e Tecnologico" in Pordenone, a reality of excellence in Italian research that collaborates with Udine and Trieste Universities, Trieste Science Park AREA, CNR, the main local and national scientific institutions, and Regione Friuli Venezia Giulia.
From project to product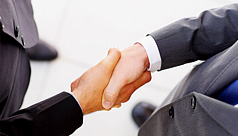 Elad projects are developed entirely within the company, using the latest and most advanced design frameworks. Their development is complemented by a prototype featuring environmental and electromagnetic compatibility tests, that are in accord with the strictest regulations. Elad is also directly able to produce its own products, in accordance with its Quality System ISO 9001 certified by SGS.
R&D services
Technical and marketing advice
Design and development
Tests and comparisons
Research of best solutions in electronics
Tests
Equipment adaptation to existing regulations
Certifications
Technical documentation
Manuals
Prototyping and samples
Series production